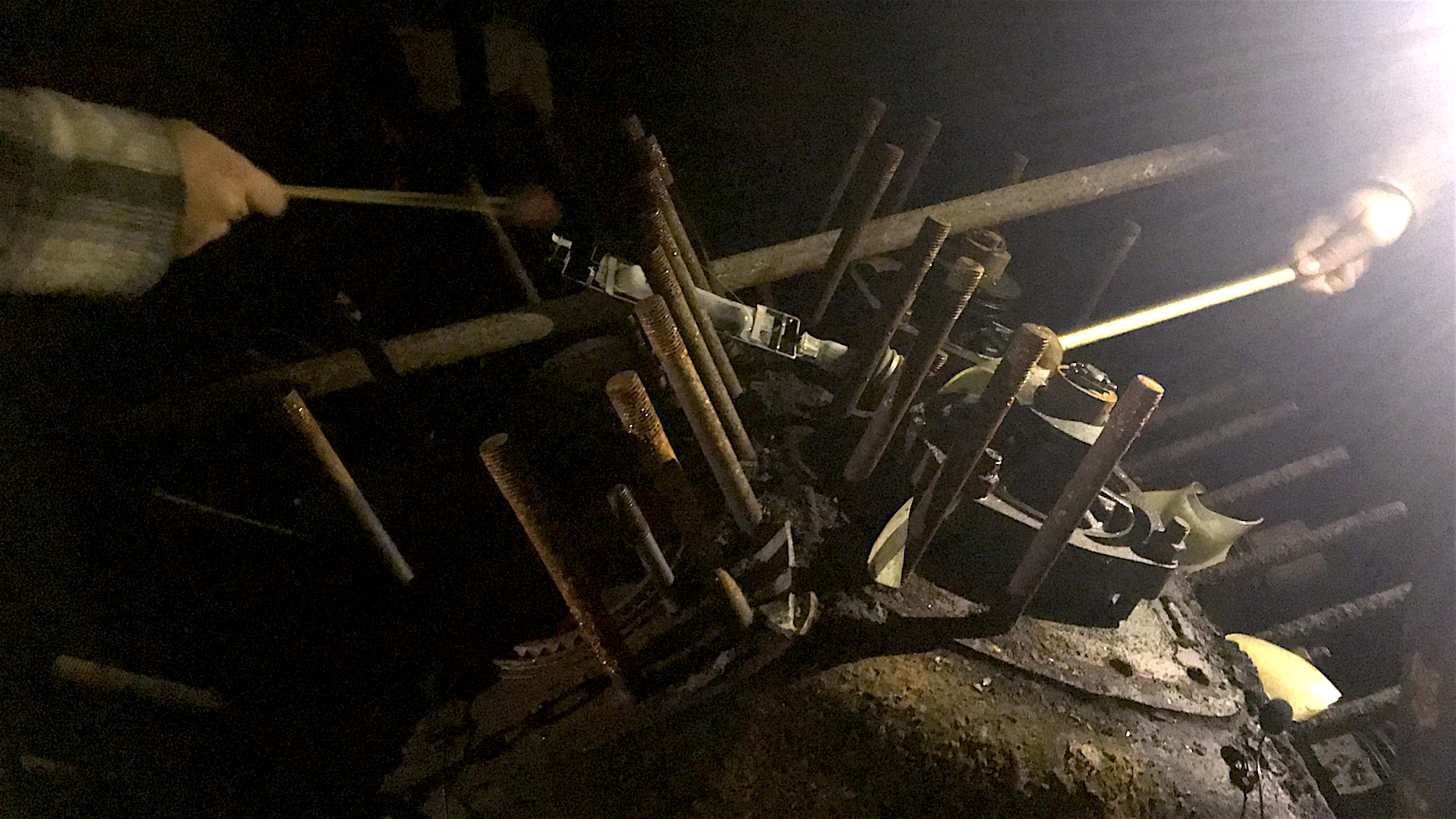 ::: workshop @ kunstikompott :::
saturday, 18 may
workshop: 09:00-21:00
presentation: 21:00-23:00
lennukitehas, viljandi
free
on saturday, 18 may i gave a workshop falling under the echo surveys umbrella at the kunstikompott festival for young artists between the ages of 18 and 26. we spent the day in the amazing underbelly of the lennukitehas complex (the old airplane factory) in viljandi, exploring, resonating, and recording found materials and spaces. these recordings became the basis for 2 small soundworks that were played back into the space on hidden speakers as the audience were led through it to explore and interact with the spaces themselves. i couldn't have asked for a better group, and i'm very proud of the work they produced. below you will find the 2 soundworks that we produced (feel free to play them simultaneously – they were designed to be looped and overlapped), as well as a video and small selection of images from the day.
participants were: olivia mölder, germo arro, iya sannikova, artur rõigas, keily kokkar
---
---