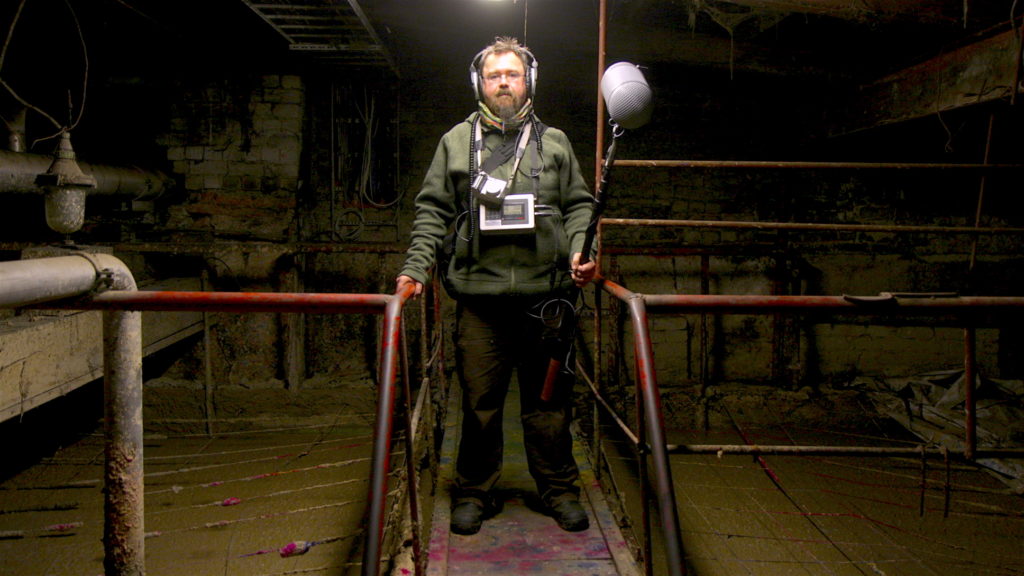 ::: performance @ casa radio :::
tuesday 17 january
22:00
radio românia
strada general henri mathias beethelot 60-64, sector 1
entrance free
murmer presents his live mix of field recordings from the räpina papermill, accompanied by mill footage filmed by daniel edward allen. from the organisers:
Celebram Ziua de nastere a artei si in 2017! Patrick McGinley (aka murmer) este artistul invitat pentru aceasta editie. El va performa live, in Studioul 15 al Radioului public, de la ora 23:40, iar evenimentul va fi transmis live pe site-ul http://artsbirthday.ebu.ch/.
Patrick McGinley locuieşte în Europa din 1996 şi opereaza in mediile sound, performance si radio. La baza creaţiei sale stă colecţia de sunete şi obiecte găsite, pe care a construit-o în ultimii 20 de ani. În 2002 a fondat framework, o asociaţie care produce o emisiune săptămânală de radio bazată pe înregistrări de teren primite de la colaboratori internaţionali.
Pentru accesul in institutie avem nevoie de confirmarea prezenţei. Cei care nu vor apărea pe listă nu vor putea participa. Mulţumiiiiim de înţelegere!