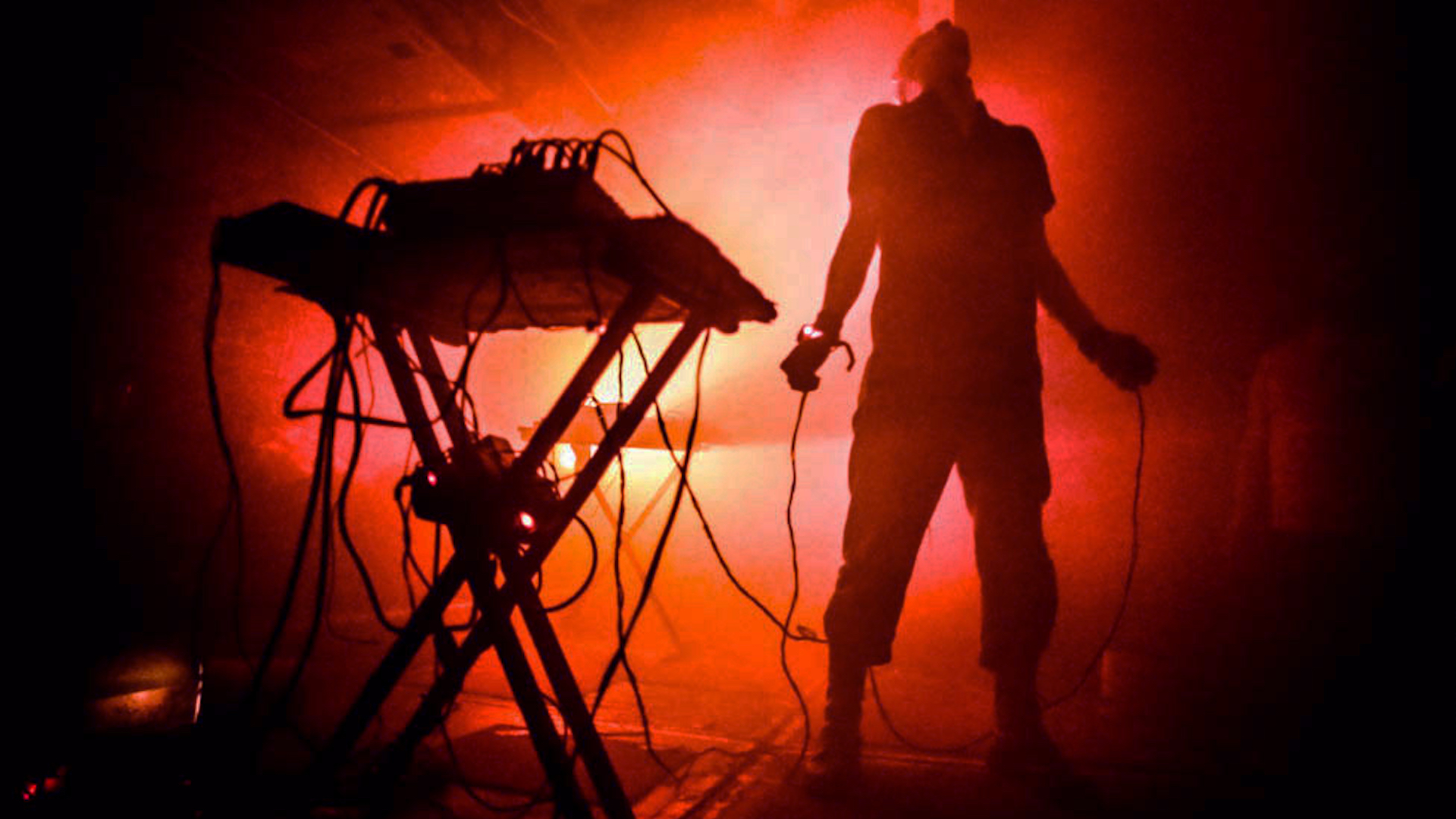 ::: performance @ helikoosolek :::
w/ dave phillips, tommi keränen, taavi tulev
tartu ülikooli muuseum
tuesday 23 august
20:00
lossi 25
free
(museum ticket needed in case of rain)
w/ dave phillips, tommi keränen, taavi tulev, daniel allen
helikoosolek returns with the first of it's series of occasional events in tartu, featuring live performances in an amazing setting by:
dave phillips (CH)
tommi keränen (FI)
taavi tulev (EE)
patrick mcginley & daniel allen (EE/UK/US)
THIS OUTDOOR EVENT IS FREE, HOWEVER, IN CASE OF RAIN IT WILL BE MOVED INDOORS TO THE MUSEUM'S BEAUTIFUL VALGE SAAL. IN THIS CASE A REDUCED PRICE MUSEUM TICKET (4€, 3€ STUDENTS) WILL BE REQUIRED
---
dp (aka dave phillips) re/searches and ponders existences and behaviourisms humanimalistically. sound as communication in direct and primal form, a language, a tool of metaphysics, a conscience and a consciousness. opposing the omnipresent restriction and reduction of life and living. sound communications that activate primordial shared emotions otherwise hidden under the debris of civilisation. inviting rumination, encouraging intervention, endorsing catharsis. therapeutical stimulation is acknowledged. sonic activism, ritual protest music.
dp is based in zürich, switzerland and has worked solo as dave phillips/dp since 1987. he is part of schimpfluch-gruppe since 1991 (with rudolf eb.er/runzelstirn & gurgelstøck, joke lanz/sudden infant etc.), co-founded ohne in 2000 (with tom smith, daniel löwenbrück, reto mäder), started the one-man-doom-project dead peni since 2004, co-founded fear of god in 1987 and has played in numerous bands, projects and collaborations.
dp has been sonically active for 30 years, has appeared on more than 200 releases and has played near to 500 concerts in 40 countries.
the VIDEO ACTION he will perform in tartu is an actionistic and physical performance accompanied by visuals. loops and samples of voice and objects are played live over prepared sonic structures and follow a compositional narrative. the visuals communicate personal and existential matters, questions, thoughts and criticisms, on personal, social and global levels. this set is an evocation of 'humanimal', a sonic ritual, a catharsis, an audio-visual exorcism or a type of neo-shamanist healing.
VIEWER WARNING: SOME VIEWERS MAY FIND SOME OF THE VIDEO CONTENT IN THIS PERFORMANCE DISTURBING OR UPSETTING. WATCH AT YOUR OWN DISCRETION.
---
tommi keränen is a noise maker from helsinki. active since the late 1990s, he performs and records as a solo artist, and is a member of testicle hazard, large unit, köttskogen, gentle evil and the truckfuckers. He primary uses primitive electronics and non-standard digital synthesis – the resulting music is rugged slabs of vivid swirling noise. his discography consists of over two dozen entries ranging from cryptic tapes to critically acclaimed releases like the bats in the attic cd (among the wire's rewind picks in 2010). he has collaborated with many artists including florian hecker, the incapacitants, lasse marhaug and phill niblock.
http://soundcloud.com/tommi-keranen
————
taavi tulev has produced and released several albums of music. he's been making field recordings in nature for many years. besides that, his main work experience is in interior and architectural design and engineering.
creating soundscapes is a symbiosis of those two different fields of work. taavi's ultimate goal is to make urban environments sound better.
http://taavitulev.bandcamp.com
---
patrick mcginley (aka murmer) is an american-born sound, performance, and radio artist who has been based in europe since 1996. since then he has been building a collection of found sounds and found objects that has become the basis of all his work. in 2002 he founded framework, an organisation that produces a weekly field-recording themed radio show, broad- and podcasting around the world. in 2005 he first visited southeast estonia, and relocated there permanently in 2009. most recently mcginley has been giving presentations, workshops, and performances based on the exploration of site-specific sound, and sound as definition of space. in live performance his interest in field recording has developed into an attempt to integrate and resonate found sounds, found objects, specific spaces, and moments in time, in order to create a direct and visceral link with an audience and location.
daniel allen produces work as an experimental photographer, and latterly an experimental filmmaker. he focuses on the estonian landscape and on human interaction with it, and on estonia as a transition society. these themes are expressed through the shared boundary between abstract painting and abstract photography; through a filmic examination of abandoned soviet military buildings; through modern estonian architecture, and the country's remaining unmodernised traditional industry. he is an analogue film fan and is active in trying to bring experimental film to a wider audience through the experimental film evening, held regularly in tartu.
in 2015 mcginley and allen collected the material for their experimental documentary film about the old papermill in räpina. the material is being used in many different contexts: for the film itself, but also in exhibition, installation, and performance. for this event mcginley will improvise a live mix of field recordings from the mill, while allen will improvise a live mix of the video footage; sound and image react, coincide and conflict in an abstracted anti-representation of space.