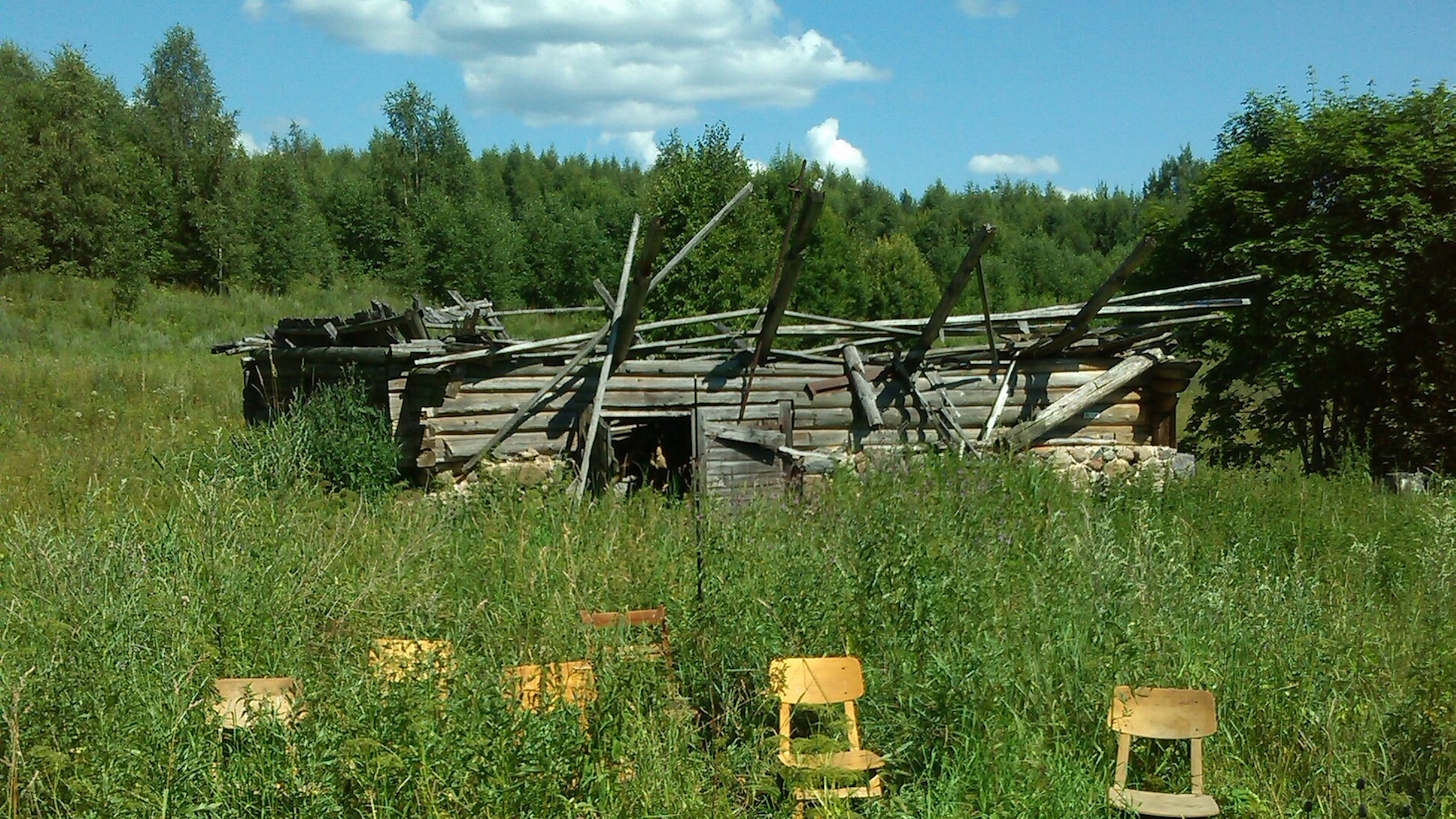 ::: performance @ non-existent villages :::
w/ villem jahu & derek holzer w/ marco donnarumma
saturday, 26 july
departing tartu @ 12:00, võru @ 14:00
The project of non-existent villages deals with culturally organized areas of landscape and activates spaces where human habitation has ceased. These villages are considered as null pointers; those points existing on maps and in cultural memory but which have lost the objects being refered to. The exhibition connects the villages in question conceptually and/or technologically to the exhibition space, links proto machines and/or rural symbols to contemporary technological culture.
Participating artists excavate embedded meanings in these culturally changing environments and search for intersections of traditional and contemporary cultural practices.
The closing event, a joint tour, takes place on SATURDAY 26th of July starting 12:00 from Tartu / 14:00 from the Võru City Gallery and passing by all the installations in the landscape, also featuring sound performances by Derek Holzer + Marco Donnarumma, Patrick McGinley and Villem Jahu.