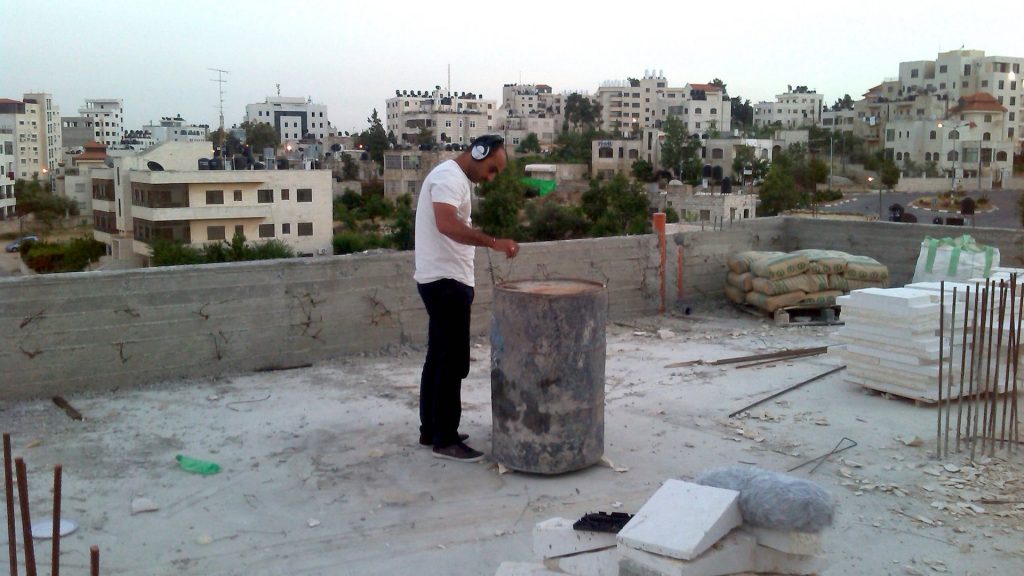 ::: workshop @ orient & dance theatre :::
sunday-tuesday, 25-27 may
14:00-18:00
orient & dance theatre
16 nablus road, al-bireh
free entry
Field Recording and Ephemeral Listening
So much technology is associated with sound-work and field recording, but in this workshop we will begin with the first and most important piece of equipment: the ear. We will focus on the act and art of listening, exploring perception and the effects of sound through extended listening sessions, soundwalks, and exercises that will warm and sharpen our ears. A strong focus will be placed on environmental listening, and the development of the ear toward detailed sonic perception. Only from this new position or aural attention will we explore different microphones and recording techniques, as we embark on a group recording expedition that will make it clear that a sharp ear can make amazing recordings with any kind of equipment, while the best equipment in the world can do nothing with an inattentive ear.
Day 1: extended listening session of endemic and exotic sounds, exploration of active and passive field recording, discussion
Day 2: participatory sound exercises, 'alternative' methods of field recording, blind and sighted group and individual soundwalks and soundsits, discussion
Day 3: field recording techniques and technology, group recording excursion, closing listening session, discussion
Patrick McGinley is a sound, radio, and performance artist who has been living and working in Europe (currently Estonia) since 1996. He works primarily with found sound, found objects, and site-specific sonic interactions. He also produces a weekly field-recording themed radio show which recently celebrated it's 11th anniversary. He frequently teaches and leads sound workshops, group actions and experiments.